---
Description
Window kit lets light through the door and allows for visibility to the other side to prevent hitting someone when opening the door. For installation on standard 1 3/4″ thick metal or solid core wooden doors. This narrow vertical view window comes with metal frames for each side of the door, mesh security fire glass, and glazing tape.
Window Dimensions:
Frame Open Area: 7″ x 22″
Glass: 6″ x 21″ 6mm GPW (Georgian Polish Wire) Glass
Other sizes are available on a special order.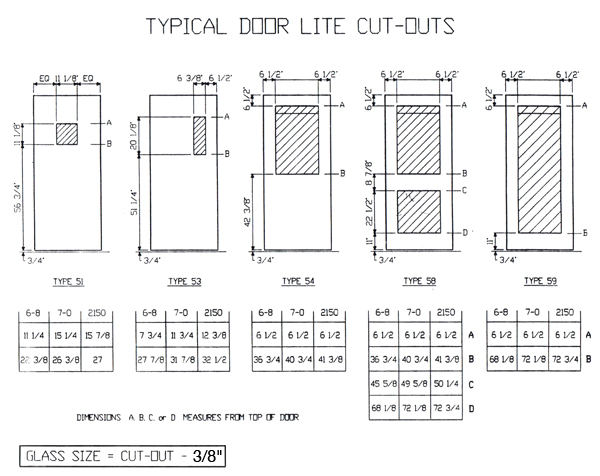 Installation Instructions for Door Window:
Read and follow the installation requirements of the door manufacturers.
Cut the hole in the door to correspond to the order size of the vision frame.
Prepare the cut out if required per the door manufacturers installation instructions.
Insert the corridor side frame in the cut out.
Install caulking, tape or compound if application requires around glass using listed and approved material.
Laying glass on corridor side of frame and install room side frame by inserting SMS into countersunk holes and screwing into pre-punched holes in the corridor side of frame.
After all screws are attached, align the frame to the bottom of the cut out and tighten the screws.
SKU: 105100
---